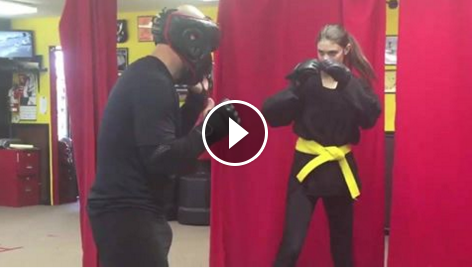 "SUSAN IS BULLY READY… Can Your Kids Do This?"
Susan, is just amazing girl! She's, Persistent, fun to be around, and just gives it her all!
Susan, mom.. Rhonda called me and told me she wanted to give her child the skills to protect herself. Because she's worried about her Kid being bullied . . . → Read More: Are Your Kids Bully Ready?