(
February 12th 2023 Update

:
Sensei Jack's Schedule is Full.
Please Call Or Text Us 541-821-1532
To Get On The Wait List)
"What You Will Learn at This Dojo is insane!"
"I Used to Live In Medford and Now Fly Down From Portland Oregon To Train!" Kerry G.


"How My Day Started Vs How It Ended" … Elyssa Polsky Wrote "I was so tired this day.

I was sort of in a funk and just feeling worn down from school, work, nursing applications, volunteering, extra curricular activities, and just life with my kiddos.

I was planning to only go to training to Uke for someone else.

I already had it in my head that I wasn't going to stay and spar with the rest, but thanks to Master Jack for convincing me to stay, I sparred and grappled with them for an hour after training and I left the dojo tired in a different way but my mind and soul felt clear.

I was humbly reminded why martial arts is so important for me to thrive.

It helps me be a better mom, student, employee, friend, and human in general. I appreciate you ninjas 🥊"
I love hearing this… and its damn true.. the dojo makes you a better person… Guaranteed.
If you are interested in becoming better and having damn good time while you do it, I can guarantee results!
I recommend you sign up for our trial… just a friendly heads up… I do have a waiting list…
"If your interested in getting personal 1-on-1 instruction, that fit your needs, on your schedule and get you the result you want while having fun, making friends, learning cool stuff I highly recommend you call us at 541-821-1532.
plus I have a CRAZY guarantee.
Its Called "I love Strangling my New Friends"…
….Basically "if by the end of your trial, you don't have so much fun strangling and Jitsu-ing your new friends, learning cool new skills, getting a gnarly workout and laughing while you do it, Ill 100% refund your money even after investing 3 days of my life into you….
if you aint' happy, I ain't happy. And I will only keep your money if your happy"
Sounds pretty damn fair to me go ahead and call 541-821-1532 to be put on the wait list."
"This is The School I have been Looking for all my life!"
Jeff Johnson (Over 20 Years in Martial arts)

"That was a Blast, I haven't had that much fun in a long time!" ~James Tsarnas


"If I Could Have Rated 6 Stars, I would Have"
"Master Jack & Master John


Are True Experts!" John R.





"This is Truly a Great School!"

"

I've Never Felt So Good In My Life

!
Thanks Master Jack!" Sally Frazier!

"I've

Lost Almost 40Lbs

In ONLY 1 Year!" Michael Hovermale

"The

People at the Dojo are all GREAT People

!
For the first time I have the Confidence To protect myself!" Dr. Sulag
Silvia ~ (Mom of Nery)
"I Literally Had a Smile On My Face The Entire Time!"

"Becoming a Student at Oregon MMA Kung Fu and Jiu Jitsu Was the

Best Decisions I have Made In my Life

!" Darren Van Lehn

"I'm So Impressed! I Highly Recommend Attending Classes At Medford Oregon Kung Fu"
Violet Carter!
(Violet Travels from Mount Shasta Every Week To Train At
Oregon Kung Fu)

"I Travel Over and Over from California To Train With Doc and Jack, Because They Are That Good!" Logan Christopher

"The Best Place To Train Martial Arts! New Friends! Highly Recommend it!"

"I've learned so much in the few months I've joined and it's been fun and challenging the entire time!"
Steenken Richard

"Master Jack Teaches some Good Jiu Jitsu!"
Malakai Sullivan
"Felt Like Something was Naturally Attracting me to This Dojo!
3 Years later…I highly Recommend it!" Taylor Renner
"I Would HIGHLY Recommend Oregon MMA Kung-Fu & Jiu Jitsu!" Erik Roth

"Definitely a place where you can learn a Complete System for Self Defense!"
United States Marine

:
Carlos Alberto Soliz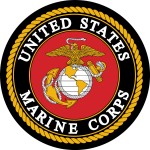 "I've Been Training At Oregon MMA & Jiu Jitsu Since 2005!" Richard Nowacki

"Master Jack is Teaching Some of the MOST AWELY inspiring Kicking Secrets That I've seen in years and years!"
Kenpo Hall of Fame Inductee
10 Degree Black Belt
Amazon.com Best Selling Author
Dr. John La Tourrette

"The Oregon MMA Kung-Fu and Jiu-Jitsu has become my family, and I am so glad I made the decision to train here!"
Rupinder Kaur Grewal

"Master Jack is the kind of martial artist and
person everyone should aspire to be. He's the real deal."
Jeff Johnson 2nd Black Belt
"I LOVE training here! I look forward to it every week! I Would Recommend Oregon Kung Fu To Anyone I Know!"
Susan C.
"Oregon MMA Has Helped a lot with my fitness and my self confidence! Its The Best Dojo I have ever seen!"
Jessie Page
"Its True! My Son Has Done So Much Better In School Now That he Doesn't have to worry about getting bullied!"
Danny Malfavon

"What an Amazing Dojo!"
"I Have Learned So much!" Scott McCollum
"I have to say I am learning So MUCH!
My Self-Esteem and Knowledge has risen IMMENSELY!"
Rupinder Kaur Grewal

"Excellence In Discipline and Confidence! My Child Has Been Doing Much Better In School! Keep Up The Good Work Master Jack"
Chandri Dunlap
"Oregon MMA Kung Fu & Jiu Jitsu is So Amazing!" Leslie Tobin!

"I would

NOT

Train With Anyone Else!"
"I Look forward to many years of training and Learning!"
United States Air Force: Patrick Miranda

"After My First Lessons I Fell In Love!"
Grace C.
"I came to the dojo for healing
and found it!" Ben Studebaker!
"I Feel More Confidence in myself! Feeling healthier! My Body is more flexible then ever before!"
United States Army Solider:
Matt Bolenbaugh

"Doc and Jack are amazing, almost Super Human! They are the best Martial Artist I Have Ever Been Around!"

"This Is The Real Deal!!!"
Samantha Jane Dahack

"Oregon MMA is an Amazing Place To Train!"
Josiah Grigsby

"Best Money I Ever Spent"
"Master John and Jack Truly Are The Best!" Josh Sills
"If You Are Looking For Something More Give Master Jack a Call!" Dan Vogt
"By Far the

Best Training

You Can Get!" Kyle D.
"

I'm Very Lucky To have Found This Place

!" Travis H.
"

I Love Going There

" Its a Fun Place to Practice my skills to become a better Fighter!" Tsunami B.

"I have a hectic Work Schedule and they go above and beyond to help me out!"
Aaron Racca

"This Dojo is REAL!" Jonny Mack!
"

My Husband Looks Happier

Then I have Seen in a Long Time!" Michea Bonilla
"I Have NEVER been more Confident in my ability to take care of myself and my loved ones since I Started Training With Oregon Kung-Fu & Jiu Jitsu" Eric Maxwell
"These Folks are the REAL Deal! Build Confidence, Physical Stamina, and Get an Enjoyment out of Training!" Rose C.




"Blown Away By How Fast and Powerful The Grand Master Martial Arts Is!"
Jim Knippenberg


"Quality, Expertise and Commitment are the words that come to mind regarding my experience!" Howard Futch
"Since Having Master Jack working with my Daughter her Self-Esteem has




Sky Rocketed!" Harvey B.



"

The Most effective Martial Arts

& Mind Training I've Ever Seen! Benjamin Langley
"This is The REAL DEAL!

I am Honored To have Them As My Teachers

!" Som G.
"From 178lbs to 150lbs!" (28LBS Lost)
"From 37″ Waist to 33″ Waist!" Ray A.

"One of the Best Decisions I Have Made"
"Hands down one of the best MMA Training you can get physically and Mentally!" Jory Asher

"I Love The Dojo! Because it helps me stand up for myself and my friends!"
Emmy Jane 8 Years Old


"The Very Best In The Valley! Love Coming To This Place!" Silvia Torralba Herrea!

To "Try Us Out" call us at 541-821-1532 and Ask For Master Jack!