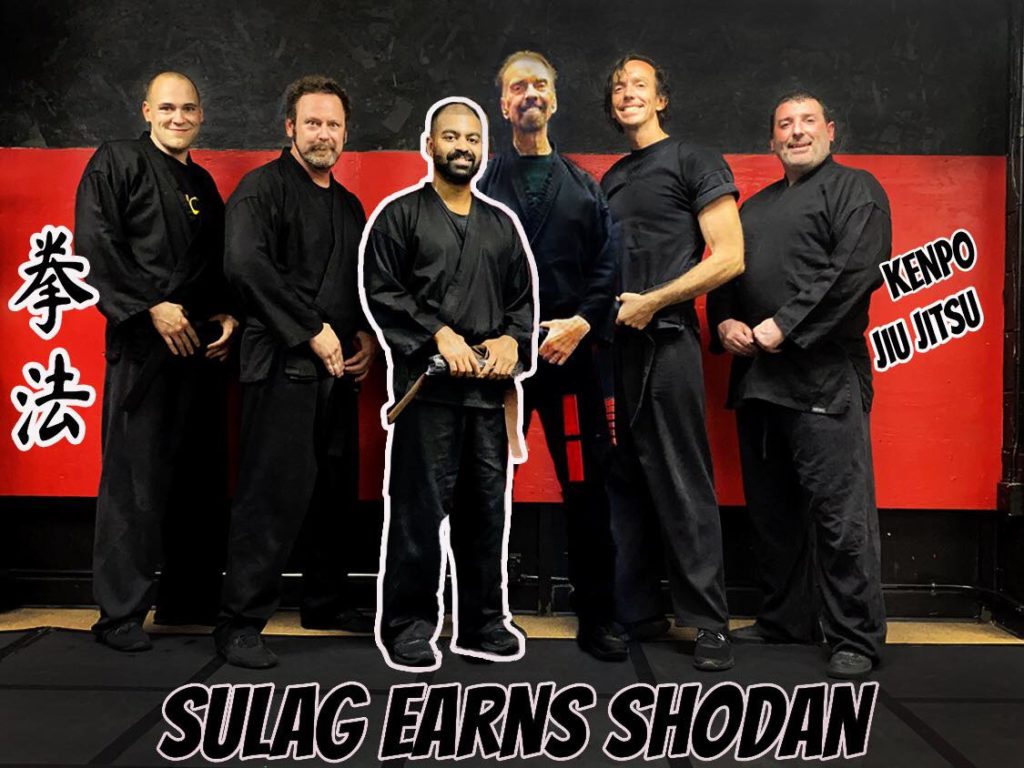 Sulagshan Mahendrarajah Earns SHODAN! 1st Degree Black Belt!

Sulag came to us already addicted to martial arts as many do.

He just moved up to Oregon to work as a neurologist at Asante.

Before moving up here for work he 'almost' earned a Black belt in another system but ran out of time before the move.

One of his friends Dr. Som Ghosh who also works at Asante also trained with us and his recommendation got Sulag to try us out.

Sulag instantly fell in love with our realistic style of training after he took our trial.

Fast forward 5 1/2 years and training 3-5 times per week, EVERY week, not missing a single sparring class or lesson (until his son was born) he arrived at his destination.

SHODAN.

Which means translate to "Beginner Degree" or 1st Degree Black Belt in our system of Kenpo Jiu Jitsu.Very proud of you my friend, Sulag.

This is well deserved and it was an honor to Train, Bleed and Sweat with you in the Dojo.