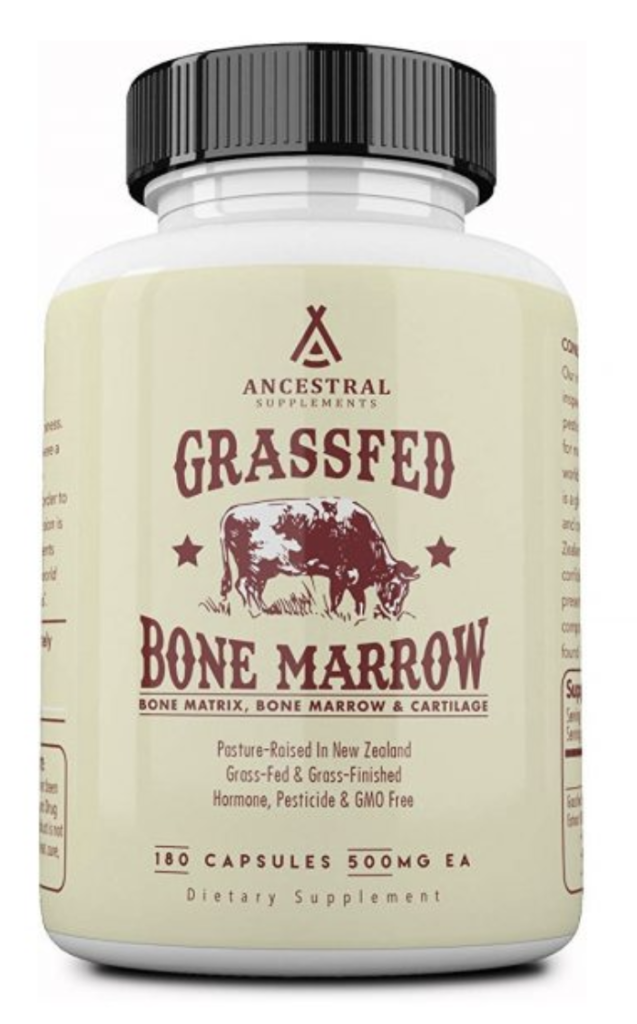 Ancestral Supplements Grass Fed Bone and Marrow — Whole Bone Extract (Bone, Marrow, Cartilage, Collagen). See Other Ingredients.
This stuff is pretty damn magical.
I've personally bought this for my entire family its helped with Back Pain, Knee Pain, Dislocations, Hernias, Muscle Growth, torn tendons, you name it, I've tried it and used this supplement to help the healing process..

This Supplement basically is like having your own source of Stem Cells You can throw at your injuries without having to go to panama…

Being a life long athlete I've seen pretty much any injury you could think of.

This has helped me heal and I continue to use this supplemented to this day.

I highly recommend you use Ancestral Supplements Bone & Marrow. You can check it out here… This is the the link I use to buy… Its on amazon which I like… because it will be to your house in 2 days (click here)

Now, I personally don't get any commissions for telling you about the info above, yet it is an amazon affiliate link. I have it set up, so if the links generate any commissions my mom gets paid. Which I thought was pretty cool, I get to help you and help my mom at the same time.

I would HIHGLY recommend you use this and try it for 30 days and notice the difference.

Its an absolute game changer.

Worst case scenario you heal at the same rate your healing now or Best case scenario is you heal faster.